Looking for a company you can trust? Look no further!



Welcome to the home of Minneapolis' premier Land Rover, Smart, Jaguar, Maserati, Ferrari, Rolls Royce, Bentley, Lotus and Aston Martin service and repair facility with years of experience in Audi, Porsche, DeLorean, BMW and Mercedes and you will not find anyone in Minneapolis or St. Paul who knows European car repair better! At TOP GE AR we are dedicated to customer service and by having the latest state-of-the-art diagnostic equipment we can assure you, you are getting the same service the dealers provide, but without dealer prices and a higher level of attention to your needs. Top Gear is the only service shop in Minneapolis to offer Jaguar, Land Rover, Lotus, Ferrari, Maserati, Bentley, Lamborghini, Rolls Royce, BMW, Aston Martin dealership scan capability outside of the Minneapolis St. Paul dealer without leaving Minneapolis! WHY DRIVE TO CHICAGO!?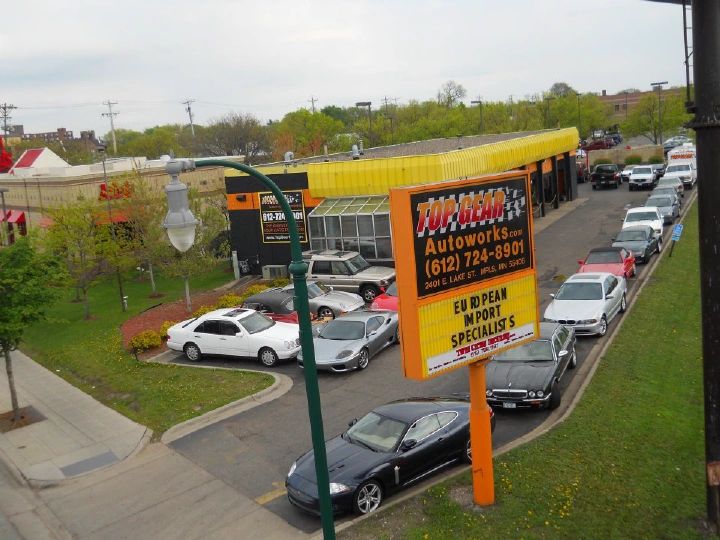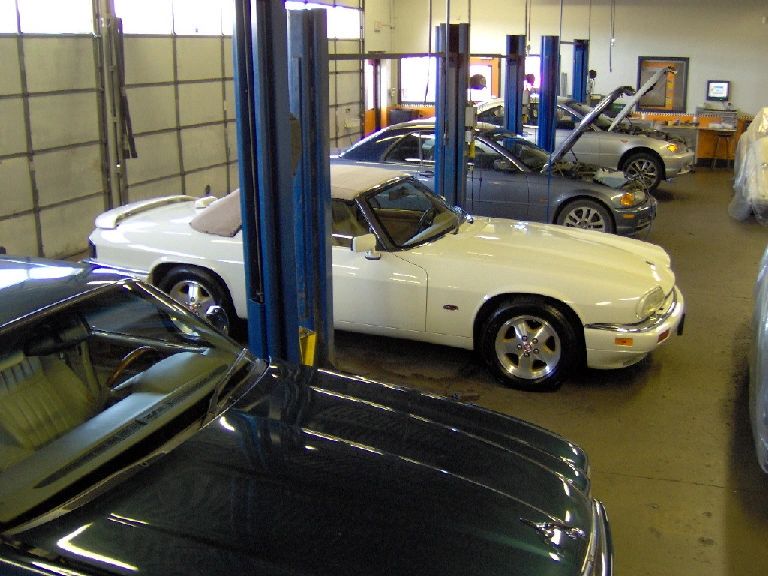 At Top Gear, our factory trained technicians have over 90 years combined experience servicing and restoring European cars, therefore our standards are extremely high. We believe in full disclosure, rather than deceptive or evasive high-pressure sales techniques. Any questions you may have regarding ANY of your vehicles will be answered thoroughly, sincerely, and most important of all, without hesitation. When you hire a person to perform a repair you pay for his knowledge of the job at hand. We are continually recognizing that working on cars requires a substantial investment in tooling, knowledge and techniques.
In need of a Smart Car technician? Top Gear is the ONLY shop in Minneapolis or St. Paul that specializes in Smart car repair, service and parts and we have the factory diagnostic scan tool to perform ANY work you need done for Smart Cars!


A good mechanic is increasingly difficult to find, invest in them and your car is well taken care of!
Why we stand out from the rest:
Top Gear is now gearing up for summer!
Give us a call to schedule your spring inspection appointment to be sure your car is ready for driving when you are.

- TOP GE AR sets the bar for the rest - if you find better service elsewhere we'll bring OUR cars there!
- TOP GE AR is customer driven...your satisfaction is our bottom line!


- TOP GE AR fixes cars that other shops can't, problem cars are our favorite!


- TOP GE AR is technician owned and operated


- TOP GE AR honors aftermarket warranties


- TOP GE AR is a shop by car enthusiasts for car enthusiasts


- TOP GE AR offers enclosed vehicle pickup and delivery!!! (for your after-hours needs call 612-250-3505)
Enclosed vehicle transport available starting at $150!
NO NEED TO HAVE YOUR CAR IN THE SHOP DURING THE SUMMER WHEN TOP GE AR
WILL PICK UP YOUR CAR OVER THE WINTER, PERFORM MAINTENANCE OR REPAIRS
AND HAVE IT BACK IN YOUR GARAGE BY SPRING!!!